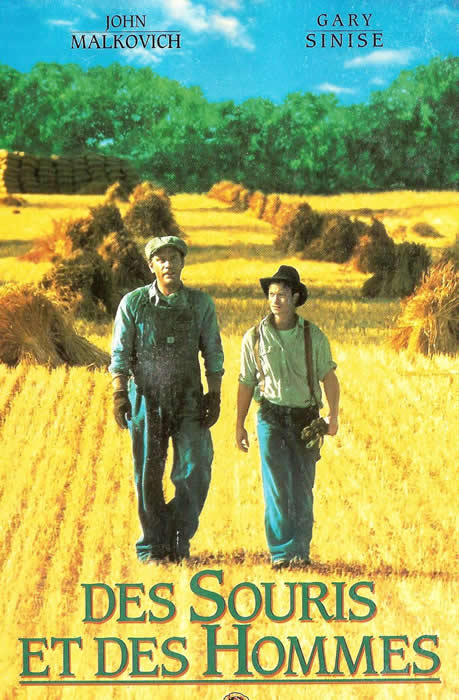 The
Les 400 Coups
cinema in partnership with the
English Language Library in Angers
schedules a week of English language movies from December 4th to 10th. Ten movies, most of them American, and three evenings are on the programme. These last events consist in screenings of movies all of them introduced by a critic.
The last one will be dedicated to the famous "
Of mice and men
",
English Language Library in Angers
which has just celebrated in 2013 its 20th anniversary. The other movies (
Mud, Moonrise Kingdom, Atonement, Matilda, Hunger Games, Princess Bride and An Education
) are screened at 1.45 and 6.00 pm while the evenings start at 6.00 or 8.15 pm.
rolled in 1992, from the masterwork written by John Steinbeck, and played by John Malkovitch, Gary Sinise and Alexis Arquette. The movie and the book will be analysed by a cinema critic and the manager of the
That theater is the last in down town Angers since the closing, a few weeks ago of
Les Variétés
on Foch boulevard. The
Les 400 Coups
displays movies in original version having a social and aesthétic interest. That's why the Angers public may see there movies which are not largely distributed. Regularly, the theatre offers an European programming. Others weeks of movies in German, Spanish and Italian are already planned on 2014.