The first year of the Angers' mediator has been examined on June 24th by the city council which quite largely praised the results that have been got. One of the major topics of the works led by Henri Poizat, in charge of that responsability, is related to the use of the public domain by inhabitants and professionals. More than 50% of the requests Mr Poizat recorded are linked to streets and pavements. According to the observations of the mediator, inhabitants (households or store owners) think that the works on those places are insufficiently announced and explained.
So Mr Poizat suggests that in future adjudications, the ability, or the will, of the purchasers to give informations about the works they have in charge, be taken in account by the city. The report published by the mediator measures a lot of complains from disabled persons, or persons with baby carriages, unable to walk on the pavements because cars are unappropriately parked on their way. It is not sure a new awareness campaign, the mediator suggested, will be sufficient to change inept behaviours.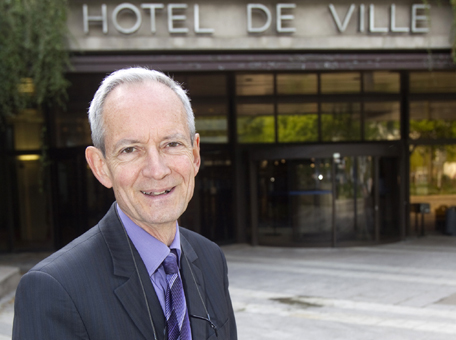 The Angers mediator : Henri Poizat (credit : Angers city)
Such bad use of pavements are also a source of troubles for residents of specific districts around Les Greniers Saint-Jean or La Roë street because cars are often unappropriately parked when nocturnal events take place in Angers. The store owners also notice the rules for using public domain are for them a trouble : not because there are rules, but because those are changing continuously, what leads the mediator to suggest that stability would be appreciated.