Angers has got a deferment about the decision the Institut national d'appellations d'origine (Inao) planned to make on June 11th. But it should not go beyond a month. A press release of the Inao says that "
a project of new geographical breakdown of the teams all over the national territory
[involving]
the gathering of sites
[will lead to]
a large consultation until mid July
". Then "
a modified project will be submitted
" to the board of the Inao.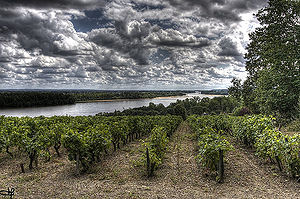 All the main Angers et Maine-et-Loire representatives stepped into the breach in order to keep an Inao agency in the department and among them, Christophe Béchu, president of the Conseil général. That one, satisfied by the deferment, is nevertheless not compleltely quiet : "
A departure of the Inao from Angers would go against all the policies implemented to create synergies around vegetables. The identity of Anjou and of vine-growing would be at stake. I sincerely hope the good sense will prevail
". He added the Conseil général will increase pressure on Inao board by voting in July a resolution about the upkeeping of Inao in the department.
The Inao is the French organization in charge of the regulations of agricultural products through Protected designations of origin. Controlled by the French government, its transfer towards a new location would be considered as a setback to the attractiveness of Angers and Anjou whose fame relies largely on local vine-growing.