Christophe Béchu : les économies, premier moyen du développement économique.- Dans sa première intervention au magazine municipal, le maire, Christophe Béchu, réaffirme que le développement économique de la ville est sa priorité. Il annonce une restructuration des services de l'agglomération ainsi qu'un programmes d'économies indispensables au financement de ses projets car il réaffirme qu'il n'augmentera pas les impôts.
Credit Angers Développement
In his first interview as mayor to the city council monthly magazine
Vivre à Angers
, Christophe Béchu reminds that "
the economic development is our priority
" and discloses some of his first decisions in that field. The policy he describes will be based on the search of savings and efficiency. Regarding the economic development, Mr. Béchu considers that "
if it is possible to be happy and hidden, it is complicated to grow being hidden than visible. We must have that obsession to exist on France map
" and, in that purpose, he states that "
we are going to use all the possible leverages
". One of those are the "
ambassadors of the territory, today sleeping partners because they have not been awaken
". The mayor details that "
an association under constitution
" will federate all these people who live in Paris or abroad, and will use them as "
representatives of what going on in our territory
".
Credit Angers mairie
The mayor confirms that savings are a top priority. Given Christophe Béchu repeats he will not raise taxes during his term, he has no other choice but "
to take the necessary measures of savings to finance our priorities
". A first example of that line is "
an internal reorganization
" between the departments of Angers Loire Métropole and the Alm economic agency in order to get "
efficiency and visibility
" for the private sector. Another one is the allocation to the reconditionning of the public roads of a part of the budget (36 millions €) formally dedicated to new settlement of the Maine banks.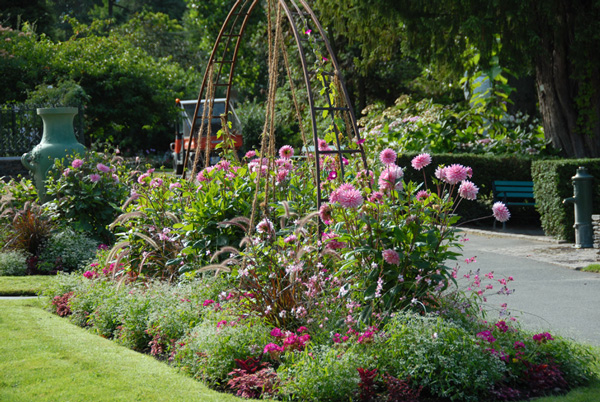 Credirt : Angers mairie
Regarding the projects Mr. Béchu wants to implement, the transfor-mation of the current prison in a museum about contempo-rary arts is something he considers as very important. The recent verdict against the French state which followed a complain of a former inmate about the terrible conditions of the place couldn't come at a better time. The mayor who had, for a long time, blamed the material situation of the building, will surely use that element to push forward for its transfer to Trélazé. That would, in return, make possible a redevelopment of a district including the future museum, the congress centre (itself updated during the term) and the botanical garden, "
all dedicated to the attractiveness of the territory
".