Alors qu'Angers a pendant longtemps consacré des efforts à l'adoucissement des conséquences de la crise économique pour ses habitants, des initiatives, les unes nouvelles, les autres moins, certaines initiées par le secteur public, d'autres par le privé, se font jour pour stimuler l'activité.
If many initiatives take place in order to smooth for Angers inhabitants the consequences of the tough economic crisis, some of them choose to favour what may stimulate the economic growth in Angers and around. Some of those supports come from the public sector while others have their origins in the private sector. But all aim the stimulate the innovation propicious to growth and jobs.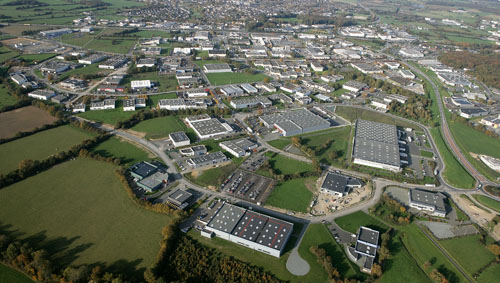 Angers Loire Métropole, the territorial authority gathering Angers city and towns or villages around, has just launched a new appeal for business projects until the beginning of June. Those must be implemented in the Angers Loire Métropole area, to be of general interest and to favour the independence of people or the development of employment. Coming from the same public sector, Angers Technopole regularly collects innovating business projects. Another initiative has recently appeared from a private company recently awarded.
The
Mca finance
, an Angers company settled in the city since twenty years, and specialist of port
folio management, has recently launched a share savings plan called "Mca Entreprendre Pme" which is used to collect the savings of households and to invest it in dynamic French Western companies already rated in the stock exchange . "Our goal is to develop the regional activity", points out Patrick Creuzé, the founder of Mca Finances.