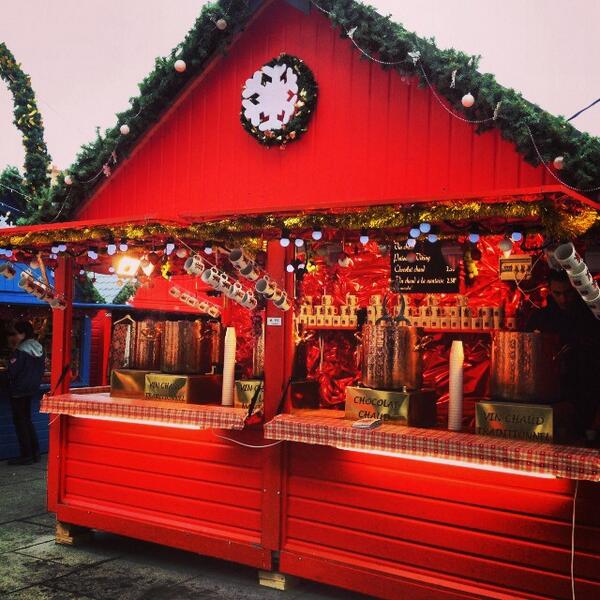 One of the proposals of Christophe Béchu, who leads the
Union pour une majorité populaire
list in the next municipal elections has triggered a negative answer from the Christmas huts owners set up in down town every end of year. Mr. Béchu would plan to treat on an equal footing those mobile retailers and the settled stores of Angers regarding the Sundays openings : two Sundays per year would be authorized. If the opportunity the settled store owners got to open two Sundays before Christmas was considered by them as a "
historical victory
", such a possibility would be for the wooden huts managers a tough and maybe insurmountable handicap which may decide them to go away definitly.
A recent store owner's idea attracted... traffic
In order to avoid such a prospect, and to give satisfaction to settled store owners, Mr. Béchu can only decide to let all of them open their doors five Sundays per week. Such a policy would be fair among the two categories of stores : mobile and setlled. Why the latter, which are there all year long, would not get the right to open like the mobile huts which are there only a month per year? The idea of the candidate also worried some of the settled stores around or close to the Ralliement square : the restaurants and cafés where a lot of people come in for a meal or a drink when there is, thanks to wooden huts and the merry-go-round, hustle and bustle around
Ralliement square.
In his website, the candidate spoke only about the idea of allowing the openings of down town stores two
Sundays per year and publicly said that he was not, like his challengers, favourable to go beyond. Stores' turnovers and customers'behaviour would nevertheless push in that way.