Angers a enregistré deux beaux succès le dernier week end. Le festival cinématographique Premiers plans a battu son record de participants. Le jour de clôture du festival, l'équipe de hockey Les Ducs d'Angers remportait une magistrale victoire en finale de la coupe de France à Paris. Ces deux évenements ont un point commun : ils mettent en évidence le possible décalage entre les capacités d'accueil du public par certains des équipements sportifs et culturels de la ville. Une question que les dirigeants de ces événements "marqueurs" à plus d'un titre n'ont pas manqué de soulever.
The 26th edition of the
European first film festival
broke through a new threshold in attendance. About 73 000 festival goers took interest, for ten days to that event dedicated to European first shots and is meant to help new directors to meet their audience. About 33 000 film viewers attended the tributes to several directors, and among them, the French Patrice Chéreau, native from Angers region who died in 2013. Once again, the Festival attracted many youngs from colleges and universities (25 000) while approximately 24 000 tickets were sold for screenings. The managers of the event have had a good idea to get the re-opening of the
Les Variétés
theatre (close since October 2013) where 30% of the overall attendance has been noticed.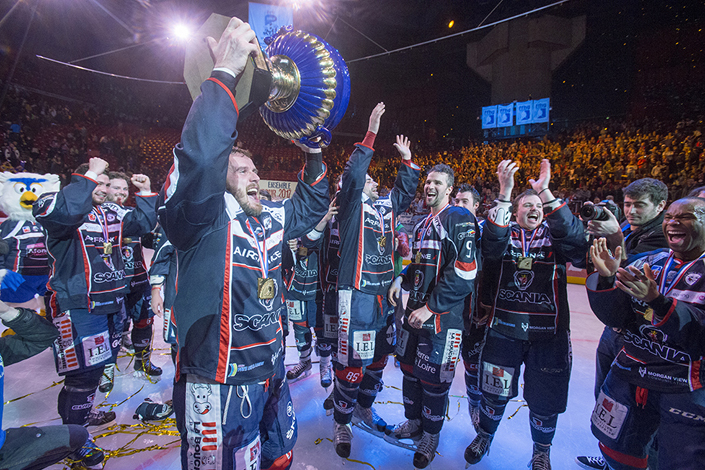 Credit Pictures : Ville d'Angers
On the festival closure, on January 26th, the Angers hockey team won the France cup in front of 13 000 spectators in the general-purposes Paris-Bercy palace. The event led the Angers mayor Frédéric Béatse to consider that such a victory was a signal of the necessity of a new ice skating for the Angers team
Les Ducs
, an issue on which the next Angers mayor, whoever he is, will have to deal. These two events are synonyms of challenges for the city. The future of both the European first films festival and the Angers Dukes could suffer from too small capacities which could later hamper the development of these national recognized assets while Angers is trying to get a better recognition abroad and even in France.