Credit Pictures : Servir Angers
After municipal finances, the Laurent Gérault's news conference on January 17th was dedicated to the Angers economic situation and the ways he would choose to favour its recovery. Accompanied by two new running mates, a manager and an university professor, Mr. Gérault, because the electoral campaign must have its play, pointed out the "
dropping out
" of the city during the late years. He specifically reminded that the local unemployment rate had risen. While, for a long time, that landmark was obviously below the national rate, in 2013, national and local unemployment rates were roughly similar (10.6%). The centrist candidate moreover relied on the latest news from the Angers commercial court regarding the difficulties of Angers companies which are said to have severely worsened in 2013.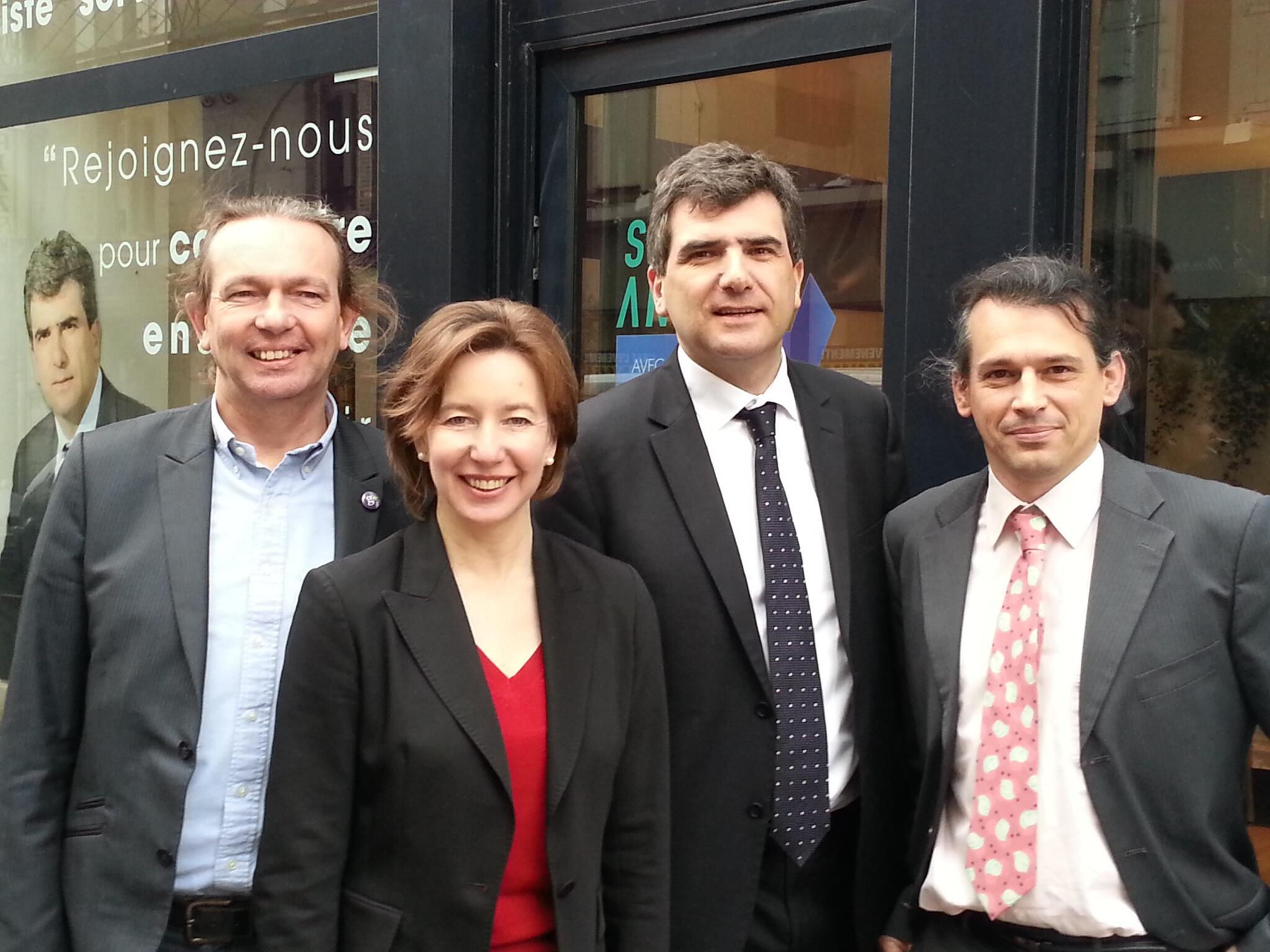 Laurent Gérault and running mates
Another (and traditional) argument was used, the compari-son of Angers with its clo-sest neigh-bours : Nan-tes and Ren-nes where students would find more easily their first job while in Angers most of them would have to go away. That standpoint will surely resurface during the weeks to come given the posssible reform of the French regions which could marginalize Angers. That one, currently at the centre of the Pays de la Loire region, could end up near the boundary of a future region what would weaken its political and economical position. For Laurent Gérault, Angers can only rely on the companies already there and on the arrival of others.
Credit Picture : Angers Développement
Regarding the first, the
Union des démocrates indépendants
' candidate wants to double the economic budget dedicated by Angers Loire Métropole to the private sector what makes necessary, given Mr. Gérault promises he will not rise taxes, to cut resources for other fields. The tax on private companies will be freezed. The centrist candidate also promises he will stimulate entrepreneurship among young Angevins students and sell a part of the real estate assets of the city to local companies in order to favour their settlement in Angers region. Finally, Laurent Gérault is involved to promote innovation in and around the city through a greater use of numerical technology and the implementation of a priority to local providers in Angers calls for bids.