Christophe Béchu, élu maire d'Angers, a ouvert "le temps de l'action" et rappelé que la nouvelle équipe serait jugée sur sa capacité à agir. Les premiers chantiers ont été annoncés et trouvent parmi eux les rythmes scolaires et l'état des finances de la ville dont les résultats seront communiqués à toutes les têtes de listes de la campagne. Le nouveau maire a également dévoilé sa méthode : "écoute, concertation et dialogue", points auxquels il a ajouté "une exemplarité sans failles".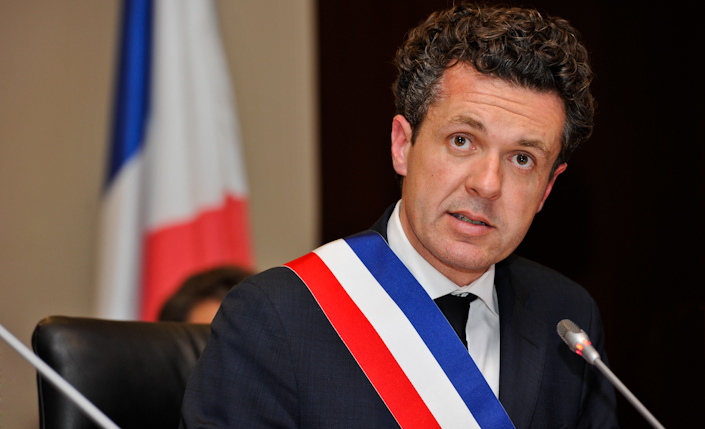 "
Now comes the time for action
", said Christophe Béchu in his first speech as the 168th Angers mayor
who reminded that "
we are awaited on our abitility to act". If anyone doubted it, the new mayor detailed the next issues which will be tackled in the weeks to come : the opening of a local Grenelle regarding the scholar rythms, a survey about the city finances, which will be introduced to "the leaders of the eight lists in competition" for city council and, before summer, a corrective budget about savings and emergency measures for streets as well as the first no charged hour in Angers car parks "in order to stimulate the commerce in downtown".
"
Our project is balanced and consistent
" pointed out Mr. Béchu who will focuse it on "
Employment and economic development
" adding that "
the general situation can't be a screeen
", as well as the conditions of "
daily life
", in other words the layout of the town. He also disclosed what would be his method : "
listening, consultation and dialog
" because "
the inhabitants want to be the first actors of the change
". The new mayor also made clear once again that "
the town councillors were to the Angevins service
" and so must be "
exemplary, without a hitch
". He also assured Jean Monnier, previous mayor, who attended the session that he will do everything to preserve his legacy.
After he spoke, his former rival, Frédéric Béastse took the floor. "
We will not be a systematic opposition, but we will be left involved town councillors, watchful and combative
", he warned, after having clearly blamed the head of the socialist party in Maine-et-Loire, Grégory Blanc : "
the time for an analysis [of the municipal defeat] will come and the most attentive have already started
"... Mr. Béatse didn't introduce his candidacy face to Mr. Béchu who got all the votes of the majority. Sixteen deputy mayors will tackle thematic issues while five others will be in charge of the Angers districts.