Au delà des personnes, un changement politique de fond se profile entre Angers et le Maine et Loire. - L'élection de Christophe Béchu à la mairie d'Angers est le prélude à une série d'arrivées et de départs à la tête d'importantes institutions du département : Angers Loire Métropole et le Conseil général de Maine et Loire. Mais au-delà de ces successions, un changement en profondeur se profile, que certains attendaient depuis près de quarante ans.
The election of Christophe Béchu as Angers mayor is about to trigger changes at the head of other Maine-et-Loire authorities. On April 24th, the Angers Loire Métropole board, constituted by the mayors of the cities and villages surrounding Angers, will choose, given the office of Jean-Claude Antonini, the previous president is ending, a new leader. Christophe Béchu will be the most likely president. On the following day, the same representative will have to resign from the office of president of the Conseil general, in accordance with the law on holding multiple offices. Christan Gillet, the current deputy president of that authority will probably come after Mr. Béchu.
But those changes imply a more important one. For the first times for decades, there will be political concordances between the main public offices in the department : Christian Gillet and Christophe Béchu belong to the same political trend while since 1977, angers mayors and Conseil general president were not from the same political side. Even if Mr. Gillet is centrist and Mr. Béchu conservative both are opponents to the French government. Such an evolution could favour more cooperation between the Conseil general and Angers agglomeration as well as Angers city what could be very useful given the necessity of the Maine-et-Loire to attract companies and jobs.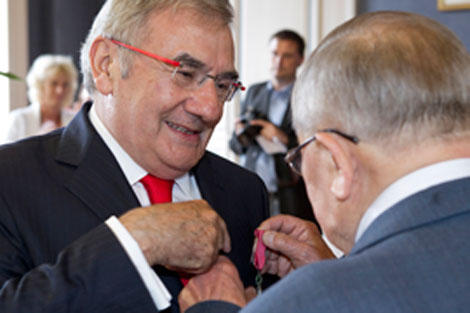 About two years ago, when the Angers Technicolor closure became unavoidable, Maine-et-Loire and Angers repre-sentatives blamed each other for a failure in cooperation (But were persons coming from different political origins able or eager "
to hunt in hounds
" as Mr. Antonini wished?). If those critics were true, they will not be possible up from now given the political convergences, even complete similarity between the different holders of offices. What is, all key figures of political parties put aside, rather favourable for efficacy.