En seulement quatre jours, un vidéo clip "We are happy fron Angers" tourné à Angers à l'initiative de trois opérateurs médiatiques locaux a enregistré quelque 450 000 visites sur You tube. Une fréquentation bien plus importante que celle observée, avec des "synopsis" identiques, par des villes bien plus connues, et dont le clip était sur ce site d'hébergement de vidéos depuis bien plus longtemps. Les décideurs qui prendront le temps de le regarder y trouveront peut être matière à réflexion sur les moyens d'accroître la visibilité de la ville.
Three audiovisual medias,
Angers télé, Kryzalid films
and the
Nrj
radio station gathered to produce a videoclip based on the hit of Pharell Williams, "
We are happy from
". Published on January 31st, the video attracted, in only four days, about 450 000 visits, a very important figure given that similar clips, filmed in much more famous cities has got a lower audience. In comparison, a "
We are happy from Paris
", posted on
You tube
two months ago, recorded 387 000 visits. And closer to Angers, the city of Laval which had got its own gathered only 19 000 views in a week. Foreign cities like Lausanne or Barcelona are under Angers' audience.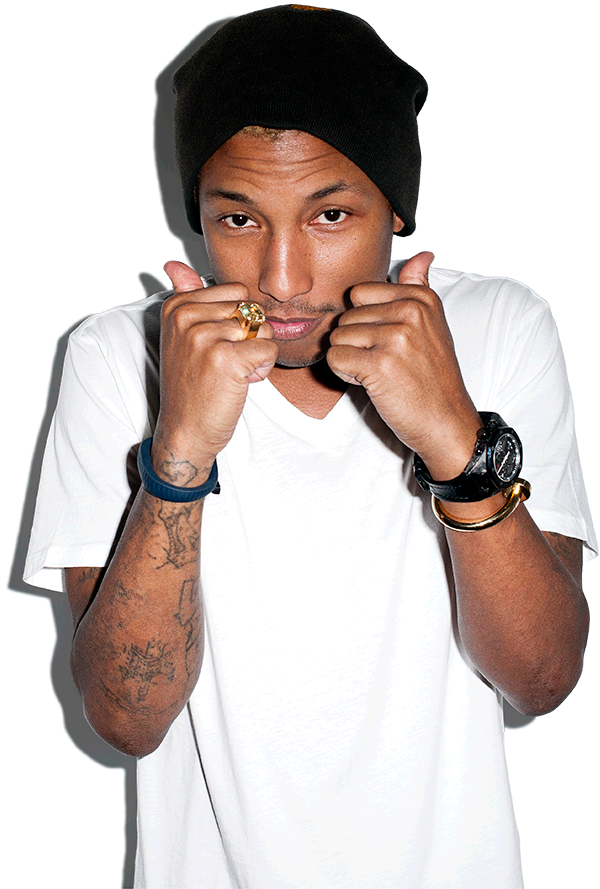 Pharell Williams
What could be the explanations of the success? Regarding the pictures of the Angers town, there is a balance between historical places or monuments and modern locations. The terrace of the Le Quai theatre, the Saint-Aubin district, the Saint-Laud railway station, a night club (near the Ralliement square?), the Eseo building, or the Confluences bridge and the new AquaVita swimming pool are some of the facilites giving of Angers the image of a rather modern town. Nevertheless, some more classical Angers pictures (the castle, the museums, the Saint-Maurice catheral surroundings) are present but their usual touch is counterbalanced by young, moving and happy characters.
Others dimensions of the city, its youth, its students population, its natural heritage (Maine lake, Botanical and Mall Gardens) and the available leisure facilities in sports or culture give a rather attractive image of Angers even if the weather was not favourable. Of course the music and the involment of the persons filmed are prominent explanations of that huge and unwaited audience. But it also gives evidence that the assets for a wider fame of the city exist and that they have to be expressd in English, in spite of what may think the defenders of French language.