If Angers city makes continuous efforts to increase its fame abroad, it is not always known how foreign people look the city. The Spanish daily
El Mundo
gives some informations on that issue through a recent coverage about Angers city located in the middle of the route "
La Loire à vélo
". The city is considered as the entrance of the Loire Valley, what fits to the position Angers Loire Métropole choose a few years ago with the brand
Angers Loire Valley
.
Regarding Angers itself, the river harbour is the first place the Spanish daily advices to visit what should encourage the promoters of the New Banks of Maine project which includes that area in the redevelopment. The Angers region is depincted as a place where mansions, castles and museums are the main points of interest. If tourism was the topic of the editor, nothing else than history and theatre are pointed out.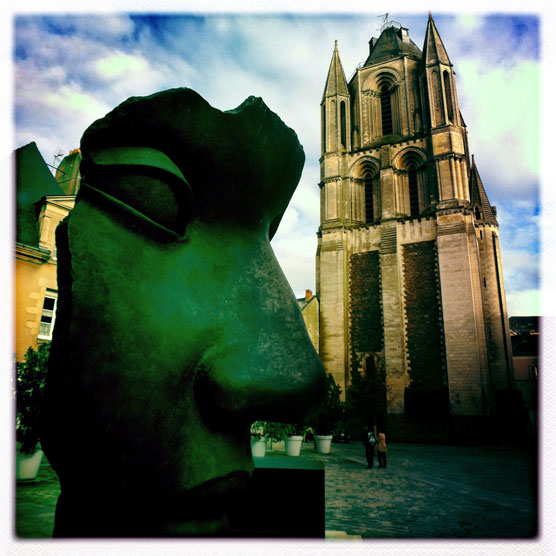 Credit : El Mundo
Nantes, in comparison is described as a city involved in environment what should stimulate Angers to strenghen its fame in that field wher it has a lot of assets to display. Margin of progress is still ahead : on 25 pictures about the course between Nantes and Saumur, only one was shot by El Mundo in Angers
[credit pictures : La Loire à vélo]