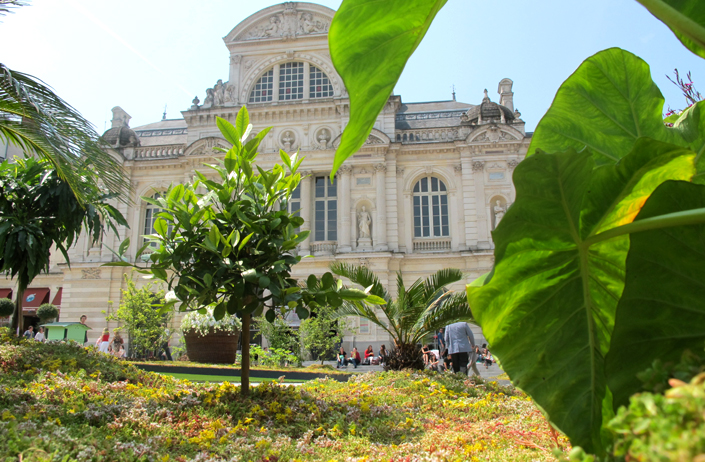 If summer is a propicious period for individuals to have some reflection, it could be also an opportunity for communities to do so. Angers, as a community of inhabitants, looks to dedicate a bit of time to such a topic. An exhibition of pictures, "
The soul of Angers
" is taking place in Chemellier hall until the end of August. And the core of the city, the Ralliement square, is experiencing such a exercise all summer long.
Frequently criticized for its cold atmosphere due do the over use of stone materials, that place is transformed in a garden during summer. The event, which consists in enlivening the square with green materials, is called "
The ephemeral garden
" but the idea to give it another aspect is far from short-lived. And that worry is visible in many other fields of the town life.
Credit Pictures : Angers city
Urban redevelopments of some Angers districts, the launch of a structure dedicated to promote electronic or the start or a survey about a second trolley line are the late clues of that general reflection about the face Angers should have in the years to come. If these reflections are necessary, they have to be questionned in order to know if the are sufficient to fuel growth inside the city. Maybe the soul of Angers will have to be changed. Change is never ephemeral.