Christophe Béchu a expérimenté son premier tchat avec les Angevins en tant que maire et s'est engagé à poursuivre cet échange tous les deux mois. Visiblement, les habitants sont rôdés. Le premier tchat a permis à ceux-ci d'exprimer plusieurs suggestions, dont le maire a pris note.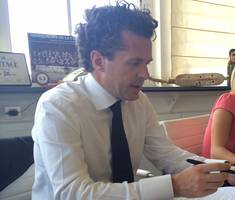 Tchats between the Angers mayor and the people, opened by Jean-Claude Antonini, antepenultimate mayor, then continued by the previous mayor, Frédéric Béatse will be resumed by the current mayor, Christophe Béchu. This one experienced the first tchat of his term on July 3rd and stated that those exchanges will take place every two months. His first edition was mainly dedicated to the ideas the Angers citizens may have about the ways to improve their environment, and Mr. Béchu took already note of some of them.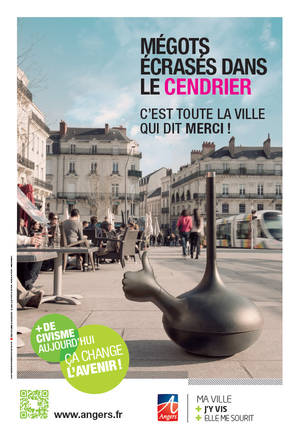 The containers put underground in order to collect the household wastes look to open air rubbish fields, complained an internet user what led Mr. Béchu to indicate that those will be fitted with electronic sensors which will warn town hall when a container will be full. But the mayor pointed out, as his predecessor, that the cleanliness of Angers depends, first of all, on the Angevins behaviour.Regarding the thefts of city bikes (8 of them would be stolen every day), the mayor disclosed that the issue comes within the competency of the national police.
Others inhabitants are sensitive to symbols. The piece of the Berlin wall, symbol of the cold war, settled in front of the Gaumont multiplexe could be transferred in another place. And the secularism tree, several times vandalized on Lorraine square, could be replaced by a work of art conceived by students of the Fine-Arts college. And the mayor, once again, reminded that the reconquest of the Maine banks, would be implemented according to a budget compatible with the city resources and within the current term. A specialist will be soon chosen in order to design the covering of the speedway between the Molière square and the bottom of the cathedral.
Economic matters were not missing. Mr. Béchu wants to strengthen the vegetable identity of Angers through a weekend open air market. In the same way, the Angers agglomeration will tackle the settlement of the first connected items city in Angers recently announced by the French government. The mayor also disclosed he would meet soon some project carriers regarding the Gaumont cinema closed more than one year ago. The life of down town will use the dynamic created by the world soccer cup. Giant screens will be settled in town for the half-finals and final in which Mr. Bechu predicts France will be part. The commitment is made!